Marlborough Yoga was established in 2008 by Caroline Kutil and Sandy Courtney King. Currently, it is owned and operated by Nirooshitha Sethuram.
The studio is currently closed due to the COVID situation. All classes are held online until further notice.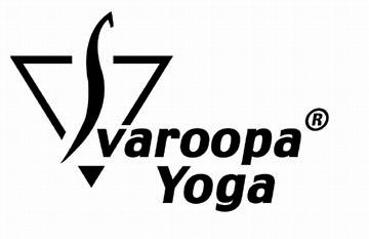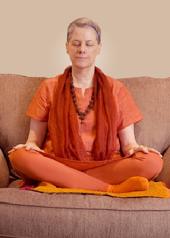 Swami Nirmalananda Saraswati
Svaroopa® Yoga is an excellent style for adults and teens 15 years or older who are looking for stress reduction, relaxation and greater levels of flexibility and centered awareness. It is a powerful transformative practice that produces profound changes in the body by decontracting areas of habitual tension and holding especially in the low back. It facilitates flexibility by releasing the body into support rather than by exertion. Poses are held with emphasis on skeletal alignment, awareness and breathing. This inward focused, meditative approach to yoga uses props to bring you into deep angles that open the body at its core.
Embodyment® Yoga Therapy is a hands-on healing modality that facilitates the body's own power to heal and revitalize from within itself. It is an adjunct to Svaroopa® Yoga and was developed by Swami Nirmalananda Saraswati, formerly Rama Berch, the Founder of Svaroopa® Yoga and Master Yoga Foundation. While lying in a comfortably supportive position (Shavasana), the therapist gently encourages the release of deeply held tensions, facilitating a core opening that allows energy to flow unimpeded throughout the body's systems. Clients of this therapy report feeling deeply relaxed, more centered and aware after only one session, effects similar to deep massage or energy healing therapies. Please contact Nirooshitha and Annette for information.
Yoga Therapy is a private session that uses the same principles as Svaroopa® Yoga. Each session is customized to the specific needs of your body. Supportive poses, adjustments and alignments are used to create a deep level of change resulting in deep release and relaxation.
Nirooshitha Sethuram, Annette Annapurna Zucco, Yogeshwari Lissa Fountain, Caroline Kutil, and several other teachers at Marlborough Yoga are Certified Svaroopa® Yoga Teachers (CSYT). They continue to train with the Svaroopa Vidya Ashram to stay current and bring you the latest poses to further your practice. Go to About Us to learn more about our teachers at Marlborough Yoga. Go to The Studio to see our facility.
Our mission is to educate and empower individuals' physical, mental and spiritual health and well-being.
We offer different levels of Svaroopa® Yoga classes, Embodyment® Yoga Theraphy and Svaroopa® Meditation classes. Check our schedule for more infromation